What an amazing find from Melrose Trading Post! Shout out to Alisha at Sinclair Vintage.
This limited edition Adidas tracksuit is from a 2004 collaboration with WE Superlative Conspiracy, a streetwear brand born in Stockholm, Sweden. Read more about the company, WeSC.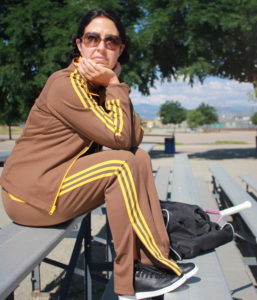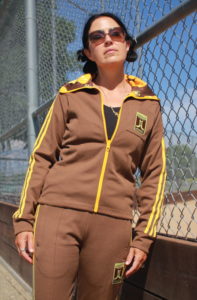 According to this article on Malakye.com, the Director of Sports Heritage for Adidas and the Managing Director at WE are friends. It seemed a natural fit to do a design collaboration. The mixing of the two brands is perfection..featuring the Tri-Foil stripes, classic vintage color combination of brown and yellow, a reversible jacket that has a modern floral pattern. This is cool, notice the zippers on the ankles and a high waist with zippered pockets.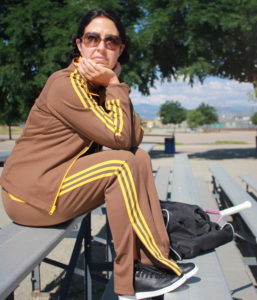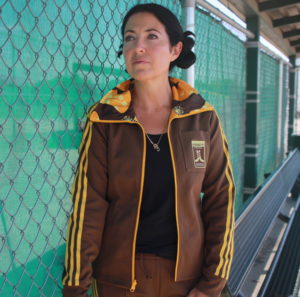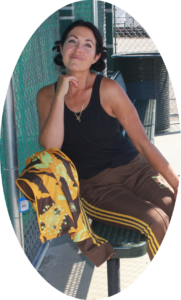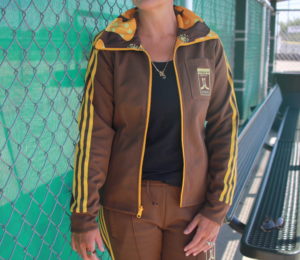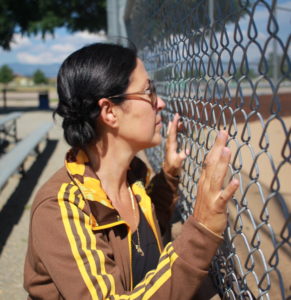 A blouse and sneakers were produced with this collection but I have not laid my hands on them. I love sports and fashion and this combination appealed to me…
One women's size small is available here.