How to rethink three items in your wardrobe
Tunic dress or vest
Print blouse
Dark denim jeans
Mix in new ways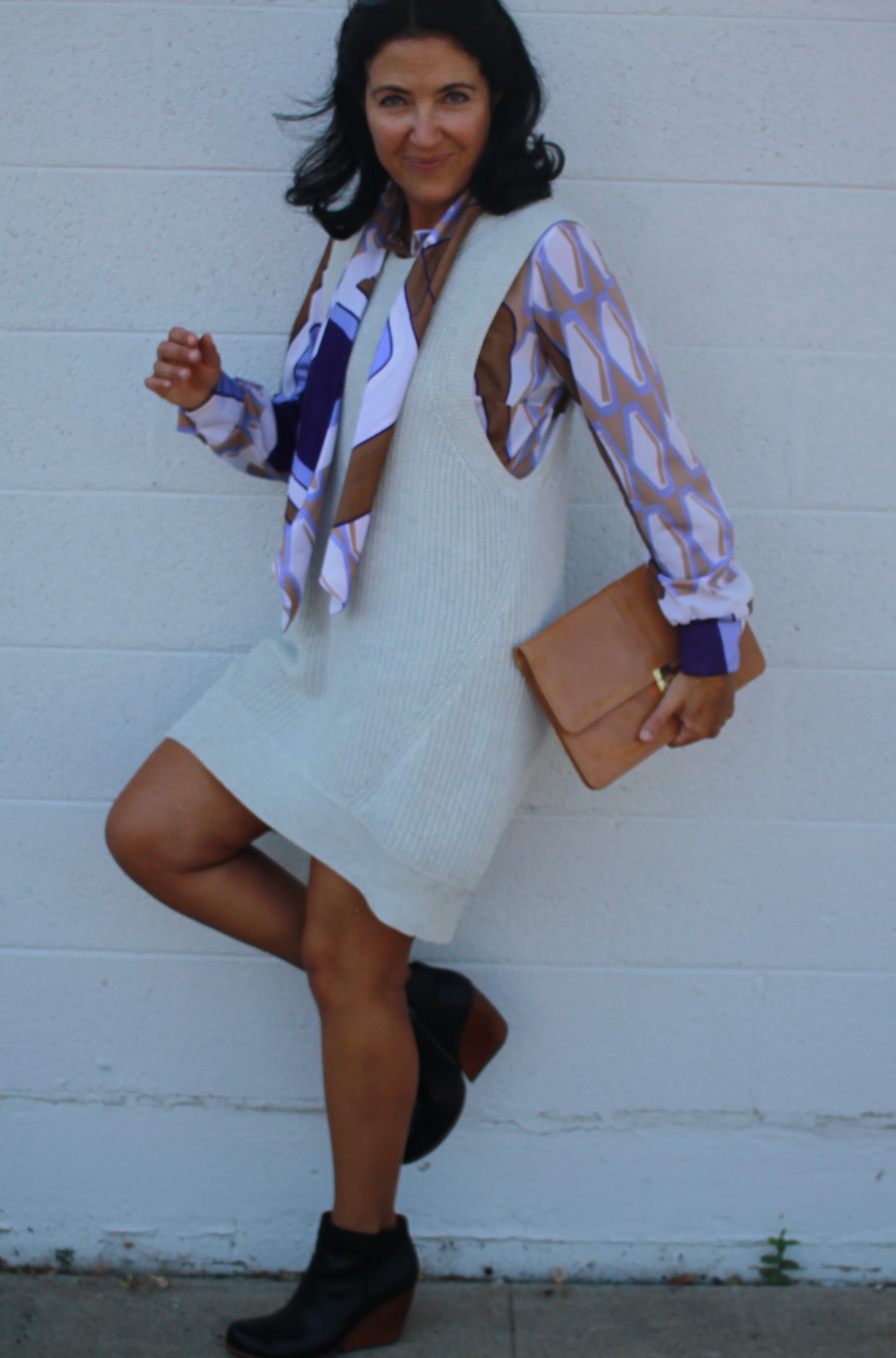 I choose an Intermix sweater tunic dress, high waisted dark trouser jeans from Jen 7, and a vintage Italian blouse.
Intermix cotton, cashmere tunic vest. So soft, medium weave open sides and a high low hem. Can be worn as a dress with flats. Shown here with leather bronze gold sandals from France, Anthropologie necklace.
Wear your tunic as a dress.
Don't forget to accessorize.
Add an Italian vintage blouse,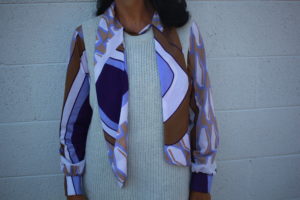 you are ready for cooler weather or an air conditioned office.
Last but not least, high waisted dark denim trouser jeans. These are Jen 7 Jeans. They are the softest jeans I own and are a staple in my wardrobe. I think a dark skinny pair would also look great under the blouse and tunic.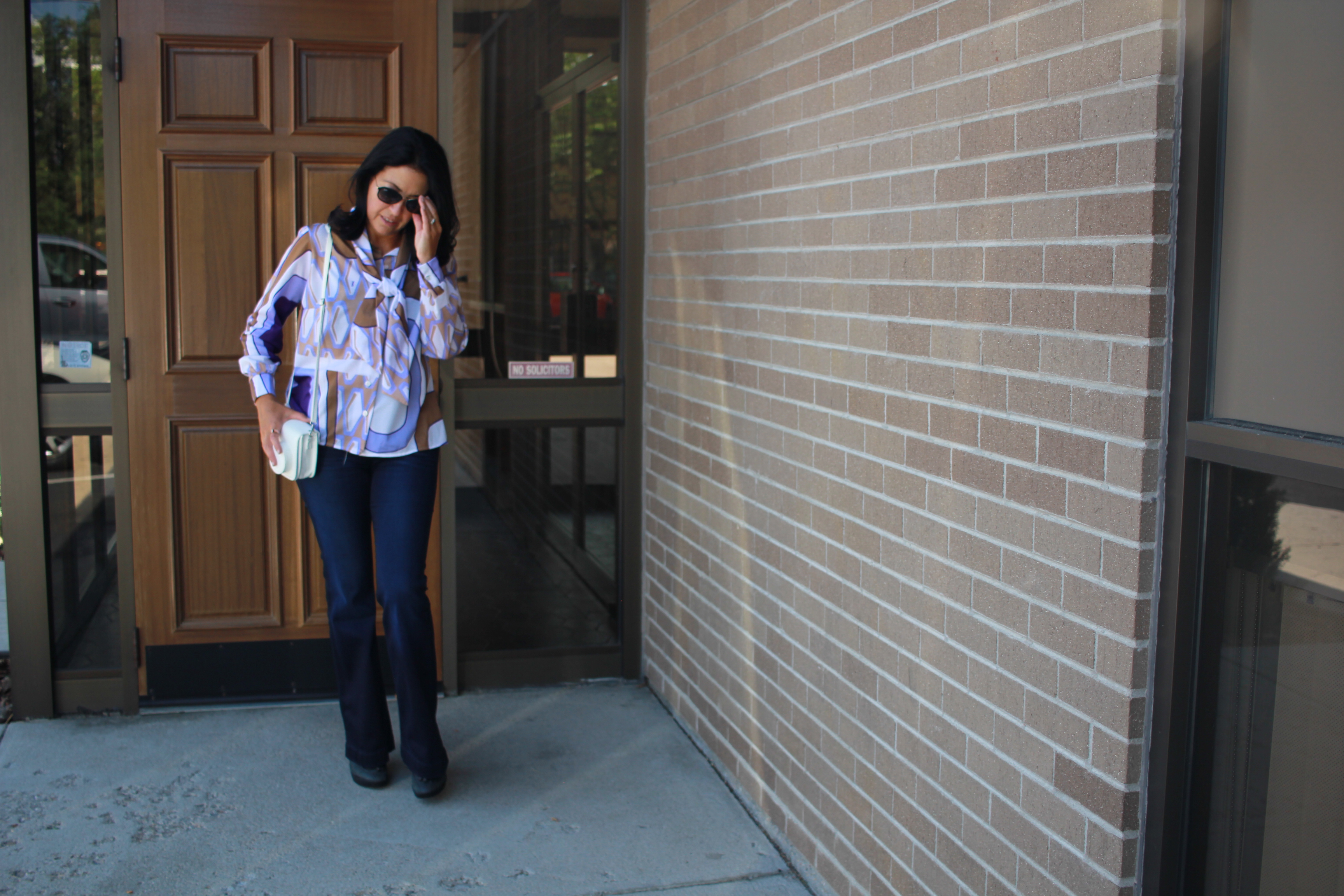 What if you don't have a sweater tunic dress? Use a wrap dress, like this one from BCBG, instead.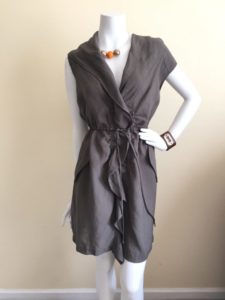 or a driving coat, long sweater jacket.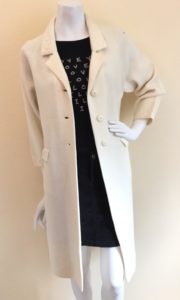 Make your items go further this season.
Thanks for reading! 🙂