A statement coat, of course !
BROCADE & Faux Fur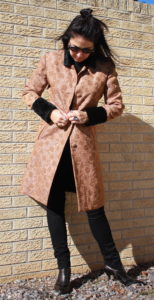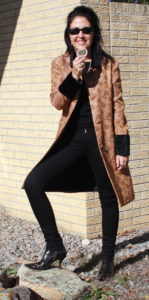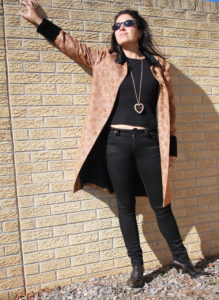 Barish & Nicholson Coat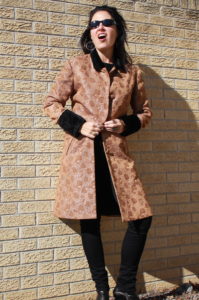 Elegant & Rich Metallic Embossed fabric and faux Persian Lamb trim. Pamela Barish and Jennifer Nicholson(Jack Nicholson's daughter) collaborated in the early 2000's. Their line was picked up by Saks Fifth Avenue and Barney's New York.
For a warmer climate unlined swing coat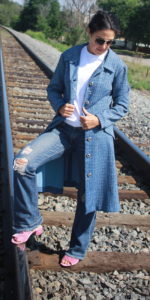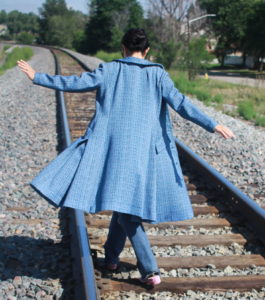 Color keeps this light. Vintage Swing Coat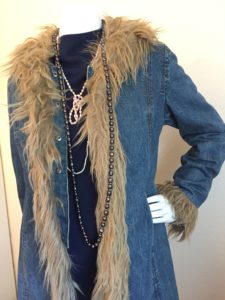 Vintage Denim Espirit Lined Jean Coat with faux fur and pearls. Cozy and warm.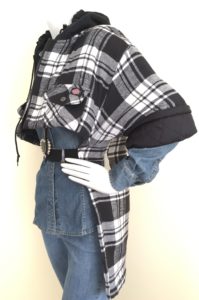 Avant garde custom cutout plaid Dickies coat.
What is your style?