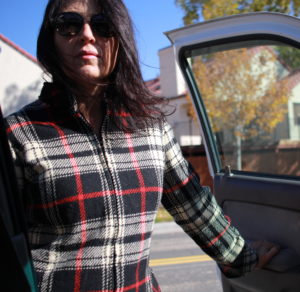 Not sure what pattern to wear to mix things up? You can't go wrong with plaid. Plaid's history is long and interesting Fashion Archives did a beautiful job explaining the history. Here are three easy tips that work with plaid and most prints.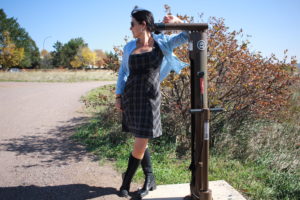 1)Pick the minor color in the pattern and accent with that. In the example above, this Anthropologie, Moulinette Soeurs dress has a blue lining. Add a blue cardigan… voila.
2)Black boots any height shape or size work well. Classic as plaid itself.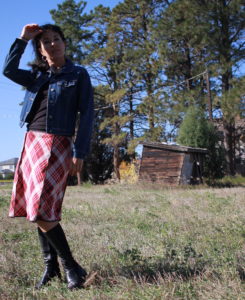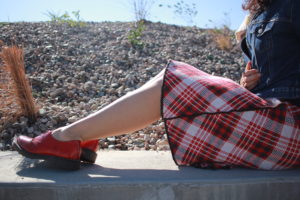 Want to take it up a notch Doc Martens from England in red patent leather. Add a classic rock and roll look. Not your thing?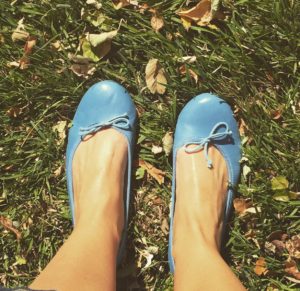 Ballet flats to the rescue.
3) Denim jacket or denim button down shirt. A denim trucker jacket or blazer always complete the look. A denim shirt also works well and can be tied in a knot in the front.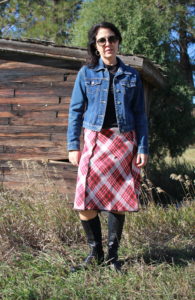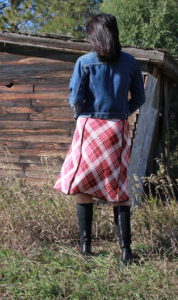 Have a beautiful day 🙂
Green 3 skirt is new from the manufacturer and on sale at my eBay store, along with the two plaid dresses and vintage cardigan.